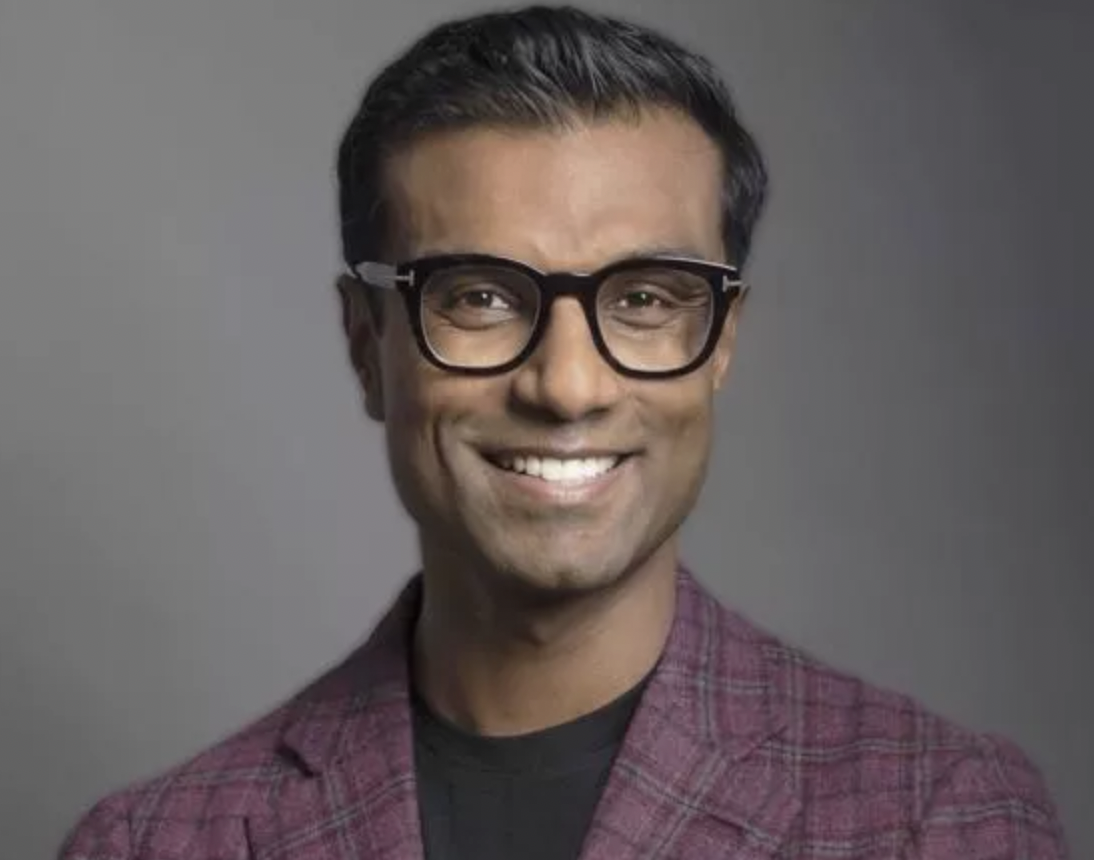 Interview of Dev Pragad by Professor 'Funmi Olonisakin of Kings College London.
Professor 'Funmi Olonisakin is Vice President and Professor of Security, Leadership and Development at King's College London. A founding member of the African Leadership Centre, which aims to build the next generation of African scholars generating cutting-edge knowledge for security and development in Africa. Prior to this, she worked in the Office of the United Nations Special Representative of the Secretary-General on Children and Armed Conflict.
Dev Pragad is a proud graduate of Harvard Business School and King's College London. He is a fellow of King's College London and completed the prestigious Owner/President Management program at HBS. Prior to Newsweek, Dev ran the UK edition of IBT Media. Dev retains a strong desire to continuously improve his skills and abilities and believes that the first step to being a true leader is to inspire others to lead with you.
Following is an interview with Alumni Dr. Dev Pragad.
Professor 'Funmi Olonisakin: But your own story also has an interesting dimension to it. So, tell us – what do you consider your most effective moment or moments as a leader? We know what you have, at least a bit, done in Newsweek. I think some of our students would also have caught up with this by now. But tell us – when did you find you're at your most effective moment? What were those moments? Tell us a little bit about it? Of course, if there was an ineffective moment as well, please also share.
Dr Dev Pragad: Absolutely. When I look back, the most pivotal point was when I became a major equity holder and an owner of Newsweek in 2018. Up until now, Newsweek had gone through a lot of controversy and turmoil. When I took over, I had the opportunity to really stamp my mark and say, 'this Newsweek under my leadership is going to be different. When you are in strategic leadership roles and you're making strategic changes, it's often some of the core mission, vision, and values that you set that really determine the future. That's something that, as time goes by, I keep realising how important that is as a leader to clearly define what your core set of mission, vision and values are, and then how you allow those to govern everything that you do. So that allowed me to clearly draw the line between what happened before and what I want Newsweek to be going forward. For me, that meant operational excellence, high standards, ambitious goal setting, and doing something that really adds value to society. These things have allowed me to gather a group of exceptional leaders who work for me to accomplish this transformation that Newsweek is going for. One of the key things of being a leader is you very quickly realise there's only that much you can do by yourself. To have that humility is incredibly important. Often being a leader is having the right mix of confidence and humility. Because to lead, you got to make confident decisions, but in order to make confident decisions, you got to have the humility to rely on the support of a variety of people to ensure that you are making the right decisions. So looking back had I not drawn the line clearly between what was the old Newsweek and what is the new Newsweek that I'm building, none of the great successes we are having today would have been possible because the market needs it, the readers need it, our advertisers need it, and the society needs it. So clearly, what do you stand for? What are your values? How are you going to execute things? And people gravitate toward those who have clearly defined values, mission and vision statements. For us, that's been one of the biggest or the best decisions I've ever made.
In terms of things I could have done better, one of the things that I was absolutely blown away was when I realised, in many ways, we were actually underperforming and underestimating ourselves, and I was able to measure that only when we started to deploy a very simple, but sophisticated management framework. We deployed something called 'objectives and key results, which many big American companies use. As we did that and started to set ambitious, trackable results, we found out that we were actually not very ambitious, we were underperforming, and we were operating down below our own capacity. As we started to execute on those things, it has just transformed everything that we're doing. It's made our staff feel we can aspire to be something so much bigger. And as we do that and as you gain success, it gives you even more confidence, and thereby you set bigger and more ambitious goals. I have a very good friend at Google, and he often says at Google, that everything they do is not 10 percent increase. It's a 10x increase. They're starting something, they're like, how can we create something that's going to be 10x bigger than what we are doing. That creates a different mindset in everything that you do. What before may seem as impossible when you change the way you look at it, you're like suddenly, 'you know what, that is possible'. But it's challenging, but it is possible. So these are the things I would like to say.